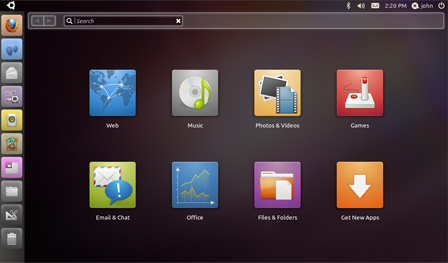 Canonical ผู้ผลิต Ubuntu Linux ได้ประกาศ Ubuntu เวอร์ชั่น 10.10 ซึ่งเป็นเวอร์ชั่นใหม่ล่าสุด และมี editions ให้เลือกถึง 3 แบบด้วยกัน คือ desktop, netbook และ server
Ubuntu 10.10 ได้นำ kernel version 2.6.35 มาใช้เป็นแกนหลักในการทำงานของระบบ และใน netbook edition ได้นำเอา User interface แบบใหม่มาใช้ซึ่งงานต่อการใช้งานเป็นอย่างมาก นอกจากนี้ Ubuntu 10.10 ยังได้รวมเอาโปรแกรมที่จำเป็นสำหรับการใช้งานมาพร้อมกับแผ่นติดตั้ง อาทิเช่น Firefox web browser, OpenOffice, Empathy IM, Evolution Mail, Facebook, Twitter, Identi.ca, Ubuntu One Music Store, Rhythmbox music player, Shotwell, Flickr, GIMP, Pitivi video editor และ Movie Player

คุณสมบัติที่เพิ่มหรืออัปเดทใหม่ใน Ubuntu 10.10
Linux Kernel 2.6.35:

Improved CPU power savings and turbo support..
Improved GPU power management.
Network code optimizations (RPS/RFS) for multicore CPUs.
Defragmentation of working memory.
Virtualization improvements.
Direct I/O support for Btrfs file system.
Improved scalability (BKL eliminations).
Support for EDAC on Core i7 and Xeon CPUs.
Hundred of driver updates and additions.
Ubuntu 10.10:

The GNOME base platform has been updated to the current 2.32 versions. This particularly includes the new dconf and gsettings API.
Evolution was updated to the 2.30 version, which operates much faster compared to the version in Ubuntu 10.04 LTS.
Shotwell has replaced F-Spot as the default photo manager.
Gwibber has been updated to support the recent change in Twitter's authentication system, as well as changing the back end storage to improve performance.
The Sound Indicator has been enhanced to include music player controls.
The Ubuntu Software Center has an updated look and feel, including the new "Featured" and "What's New" views for showcasing applications, an improved package description view, and a "For Purchase" software category has been added. You can also now easily access your package installation history too.
Ubuntu One: Polished desktop integration with new sign up and sign in process. Tighter integration with Ubuntu SSO. Nautilus enhancements for managing folder sync preferences. Faster file sync speed. Share links to music within the Ubuntu One Music Store.
The new Unity interface is now the default in Ubuntu Netbook Edition.